Removable TD Hood by Jud Chapin
Chapter 2
We're looking good so far but the canvas is not attached at the front. That's where the true genius (or total folly depending on how well this holds up) shows itself.
Installing the Canvas to the Top Rail
The goal here was to allow relatively easy complete removal of the canvas from the top rail. The solution was to sew a sleeve at the front of the canvas to hold a 36"X1" aluminum bar so that the bar could be screwed to the top rail.<![if !vml]>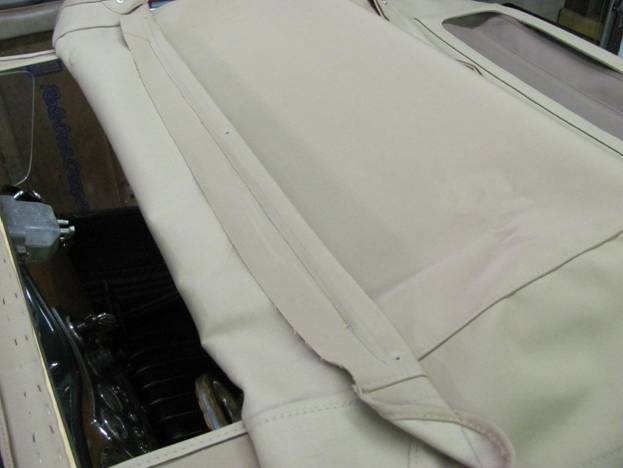 <![endif]>
This picture also shows that the excluder strip does not wrap all the way around the top rail.
The next picture shows the aluminum bar being inserted into the sleeve.
<![if !vml]>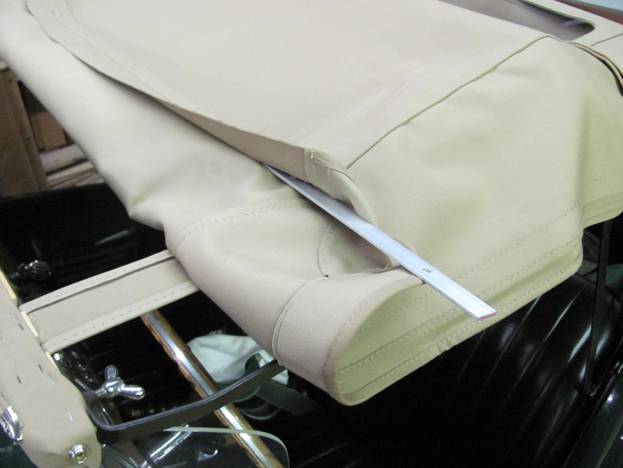 <![endif]>
Next, the hood is attached to the top rail with three 10-24 SS machine screws that go into brass inserts in the top rail<![if !vml]>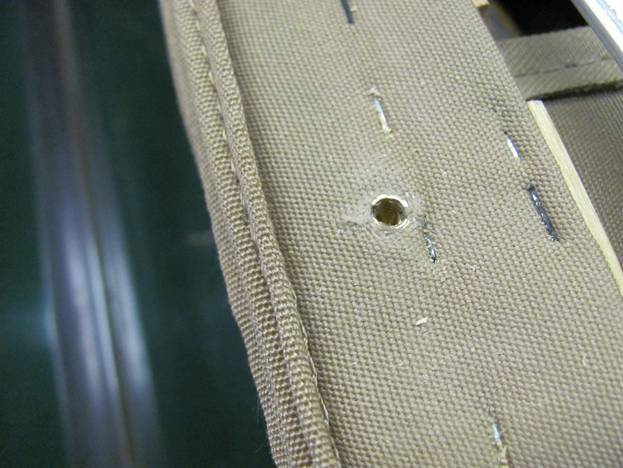 <![endif]>
<![if !vml]>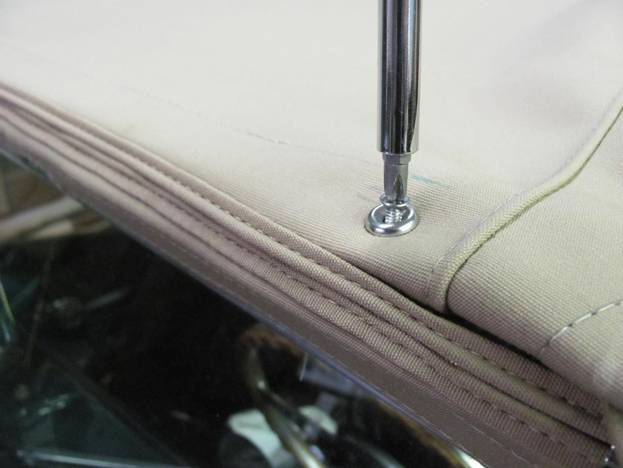 <![endif]>
When the hood is removed for storage, the aluminum bar is stored on the top rail.
<![if !vml]>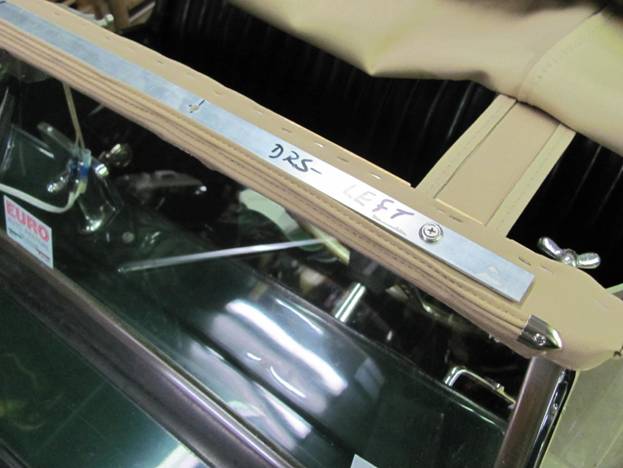 <![endif]>
The finished product is shown in Chapter 3.
Click here to go back to Chapter 1. Click here for Chapter 3.